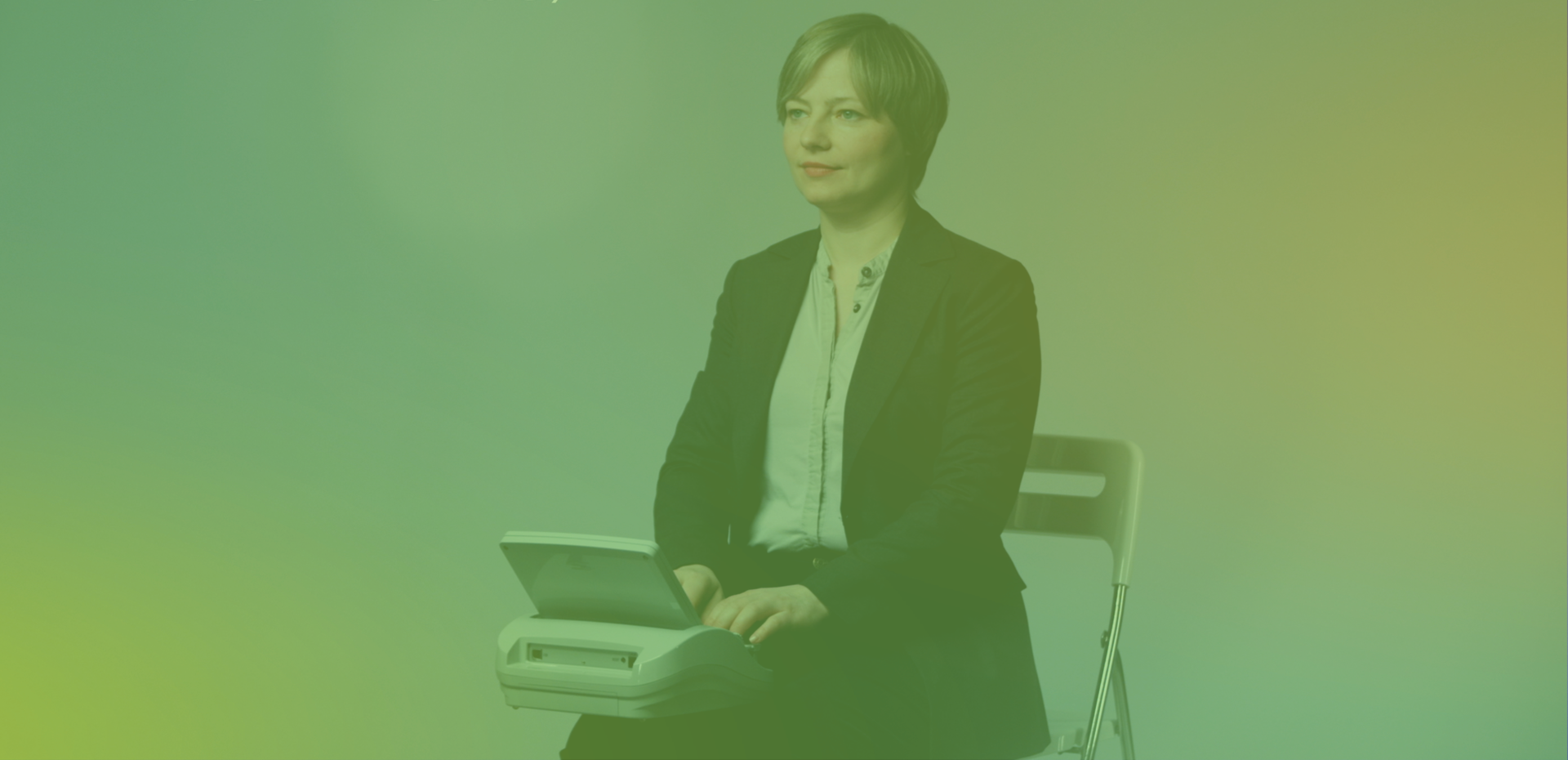 École de sténographie judiciaire du Québec
---
Communication strategy, Graphic design, Web design
HIGHER ENROLMENT AT THE ÉCOLE DE STENOGRAPHIE JUDICIAIRE DU QUÉBEC
ADVERTISING CAMPAIGN AND SOCIAL MEDIA MANAGEMENT
BACKGROUND
IF I WERE TO ASK YOU TO NAME A CAREER OF THE FUTURE, IT'S UNLIKELY THAT YOU WOULD HAVE THOUGHT OF COURT REPORTING.
Maybe, like many others, you didn't even know that was a job. We were tasked with designing and implementing an online advertising campaign for the École de sténographie judiciaire du Québec (ÉSJQ) to demystify the court reporting profession (also known as stenography or shorthand reporting) and get people to enrol into the training program.
THE PROJECT
1. ANALYSIS
Studying target audiences for ÉSJQ communications on social media.
Deciding on an advertising strategy, a media plan and a budget
2. COPY-WRITING
Writing video concepts, ads and social media publications
3. VIDEOS
Producing a series of promotional video capsules to be shared online
Creating video capsules to demystify the profession
Optimizing effectiveness (and costs) by shooting both the interviews and the ad on the same day.
Ads
Results
Increased traffic on the website
Increased enrolment
Increased traffic on the YouTube channel
YOU WOULD LIKE TO SPEND ON ADVERTISING BUT DON'T KNOW HOW?